Our team reaches far beyond the names you see below. As we move forward with this initiative, we will be including more and more of the community members that truly make up our team here on this page.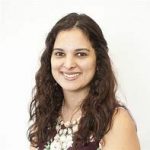 Christine is from Ponce Puerto Rico and has earned a Master of Public Health Degree in Biostatistics from Columbia University in New York. She has also spent 10 years as an educator in the Cristo Rey Network 
Through Community Does It, Ms. Román is excited to combine all her experiences as a Latina woman, daughter, sister, wife, mom, educator, life coach, statistician, business consultant, and researcher to bring a community together that continues to be forgotten to help them realize and develop the skills and wisdom they already possess to lead the change they want to see in their communities.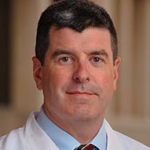 Christopher Madden, M.D., was named Vice President and Chief Operations Officer, UT Southwestern Medical Group in July 2019. He is responsible for the Medical Group's clinical practice and clinical administrative functions at all sites of service, including UT Southwestern Hospitals and Clinics, Parkland Health & Hospital System, Children's Health, the Veterans Affairs North Texas Health Care System, and all UTSW clinically affiliated partners.
Dr. Madden guides the overall direction of the Medical Group, including patient care, the development of strategic and marketing priorities, physician contracting, and financial performance. Dr. Madden works with Clinical Department Chairs to ensure that clinical activities at all sites of service are synergistic with UT Southwestern missions and priorities. In addition, Dr. Madden continues to build relationships with our affiliated partner institutions.
He previously served as interim Director of the Peter O'Donnell Brain Institute, as Chief Medical Officer for Parkland Health & Hospital System, and as Associate Vice President for Parkland Affairs.
Dr. Madden completed his residency at Ohio State University and a fellowship in skull base surgery at Addenbrooke's Hospital in Cambridge, England. He earned his medical degree at the University of Texas Health Science Center in San Antonio.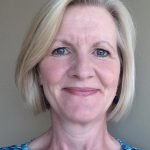 Denise is a retired Human Resources executive with experience in multiple industries and geographies. Between 2016 and 2017 she acted as interim Senior Vice President – People for Virgin Atlantic Airways Inc. in the U.K., supporting the CEO through a restructuring of the senior leadership team. From 2014 to 2016, she was Senior Vice President, Global Human Resources at S. C. Johnson & Sons, a family-owned, global manufacturer and marketer of high-quality consumer products based in Racine, WI. Ms. Lynn was named Senior Vice President, People at American Airlines Inc. during the airline's bankruptcy restructuring in 2012. Reporting directly to the CEO, she was responsible for all aspects of Human Resources, including renegotiating the union collective bargaining agreements, streamlining the company's management structure, replacing traditional pension plans and health benefits with competitive programs, development of a new executive compensation structure, preparation for the people aspects of the merger with US Airways, and distribution of new equity to American's 65,000 employees upon emergence from bankruptcy. She left American Airlines when the merger closed in December 2013, after twenty-five years of progression through Finance and HR. 
Ms. Lynn volunteers with several Dallas-area non-profits, including Cristo Rey Dallas, Ronald McDonald House, DFW Rescue Me and the Dallas Arboretum. She and her husband Danny live in Dallas and have two grown sons. Ms. Lynn has a BSc in Economics from the University of Bath and she lived and worked in the U.K. before moving to Texas in 1988.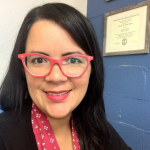 Director of the Educational & Family Support Program
Johanne has a Master's Degree in Counseling and Guidance. She is certified as a Mentor Life Coach to be able to guide people who need additional support in decision-making and in Perinatal Psychology.All of this gives me the opportunity to offer a complete accompaniment service that I can offer at Community Does It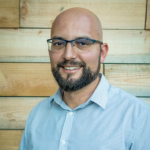 Development & Communications Director
Joseph is from Pleasant Grove and was an educator for 6 years, teaching a number of rigorous theology classes to upperclassmen at Cristo Rey Dallas. He has coached, mentored, and been a role-model for his students. His tireless advocacy for his students translates well into the work he does with this organization. Previously he went around the globe doing missionary work (most notably in Ireland) and is excited to begin this new chapter with Community Does It.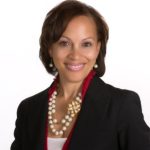 Kathy is an accomplished finance and accounting professional with over 23 years of experience, including 15 years in accounting management. Kathy is a Certified Public Accountant, with a Master's in Business Administration. Her accounting practice includes an intense combination of audit risk and compliance, financial reporting and not for profit work. Her prior employment includes working for a few of the large global accounting firms, including Ernst and Young LLP and PriceWaterhouseCoopers LLP.  In addition to her work in public accounting, Kathy has also worked at The Dallas Morning News, the Lamplighter School and, most recently, Cristo Rey Dallas as The Director of Finance and HR.
Kathy wants to make an impact in the community and in the lives of others.  With regards to community service, Ms. St. Clair lives by the words "To whom much is given, much is required". She has served on the boards of the National Association of Black Accountants and Bridgeway Preparatory Academy. She has actively participated with Toys for Tots, the North Texas Food Bank, and Volunteer Income Tax Assistance. She is a New Orleans native and enjoys traveling, spending time with family and friends, and reading.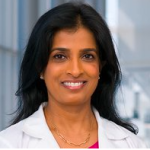 Kavita Bhavan, M.D., M.H.S., is an Associate Professor in the Department of Internal Medicine at UT Southwestern Medical Center and a member of its Division of Infectious Diseases and Geographic Medicine who serves as the Chief Innovation Officer for Parkland Health & Hospital System.
Dr. Bhavan earned her medical degree at the Pennsylvania State University College of Medicine. She completed a residency in internal medicine at the Ochsner Clinic Foundation and received advanced training in infectious diseases through a fellowship at Washington University/Barnes-Jewish Hospital. She also holds a Master of Health Science degree in maternal and child health from the Johns Hopkins School of Public Health.
She joined the UT Southwestern faculty in 2009.
Dr. Bhavan's research interests include reducing health disparities with a low-tech and low-cost patient-centered approach to innovation in care delivery, patient engagement, and self-care models. She developed a self-care program for uninsured patients discharged from Parkland Memorial Hospital's safety net setting to self-administer outpatient parenteral antimicrobial therapy (S-OPAT) for the treatment of a variety of infections. In this model, patients from a low-literacy or low-socioeconomic status population are taught to self-administer their intravenous (IV) antibiotics by gravity or IV push at home. Published data demonstrate efficacy with 47% lower 30-day readmission rates among patients in the self-care model compared to patients discharged with standard forms of OPAT. To date, more than 5,000 patients have been discharged to this program with significant improvement in resource utilization and patient satisfaction.
Her current research efforts include exploring other clinical settings for self-care models to improve health equity.
She is also focused on community-engaged initiatives to improve influenza vaccine uptake in vulnerable populations, and she is currently the principal investigator for the Dallas study site on a multicenter National Institutes of Health RAD- X UP study with the University of Chicago to improve COVID-19 testing among vulnerable populations.
Dr. Bhavan also serves as the Medical Director of the Outpatient Parenteral Antimicrobial Therapy Clinic and Infectious Diseases Ambulatory Clinics at Parkland Health & Hospital System. Since 2014, she has been an expert panel member on the IDSA Clinical Practice Guidelines for Outpatient Parenteral Antimicrobial Therapy for the Infectious Diseases Society of America.
She is a Fellow of the Infectious Diseases Society of America and a member of the Institute for Healthcare Improvement and the Alliance for Academic Internal Medicine.
She has delivered countless invited lectures, published numerous academic articles, and contributed to the book Critical Care Infectious Diseases.
In 2019, she earned the UT Southwestern Program Development Award for Leadership in Clinical Excellence.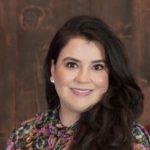 Community Resource Officer
Magdalena is from Tamaulipas, Mexico and ran a successful business for over 8 years. She worked with an entrepreneur that brought investors from Mexico to the city of Dallas which gave her the opportunity to work with different members of the Hispanic Chamber of Commerce and conducted a project with the Consulate of Mexico in Dallas and in New York City. Working for a charter school district for 4 years allowed her to see the needs in the community, preparing her for the wonderful opportunity of working with Community Does It.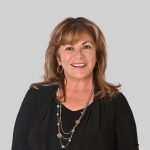 Monica is originally from Chihuahua, Mexico.  After finishing her studies in Radiology and due to a lack of job opportunities, she emigrated to the United States in 1986, living in the Pleasant Grove area for 27 years.  She has been married for 33 years, she is the mother of three children and the grandmother of three. Her husband and she are active members of the church of Saint Augustine, where they sponsor groups of young people to help them to mature in their faith. As a resident of Pleasant Grove, she sees the help provided by Community Does It as a great benefit to the community, in which she has joined with great joy and willingness in what she can contribute as a volunteer. As a mother she also enjoys that her daughters participate in the programs offered at Community Does It, either as volunteers or by participating in the workshops. She enjoys pilgrimages with young people, meetings with friends, vacations with the family and taking long road trips.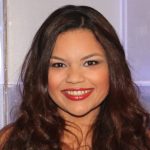 Prisma joined MoneyGram International in August 2021 as part of the Social Impact team. She was the Director of Capacity Building at Social Venture Partners Dallas from July 2017 to July 2021. Prisma worked at The Concilio, a Dallas nonprofit, as a Program Director. She also previously worked as a Fundraising Consultant with Changing Our World, Inc. based in New York, NY. Prisma is the Scholarship Coordinator for the Notre Dame Alumni Club of Dallas and serves as the Vice-Chair for the Hispanic Alumni of Notre Dame Board. In 2020, Prisma joined the board of directors for the Refugee Services of Texas. She loves traveling and spending time outdoors with her dogs. She resides in Pleasant Grove (Dallas, TX), where she was born and raised.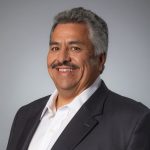 Raul is the owner of Marcer Construction, Dallas mainstay restaurants Las Ranitas and Los Sapitos and recognized commercial real estate entrepreneur, he was also a founding Board Member of Cristo Rey Dallas for eight years. In addition, Raúl served as a trustee for the Catholic Foundation of Dallas for six years, on the Board for Catholic Charities for six years, and supports various initiatives that provide educational and advancement opportunities for Hispanic youth, and is a member of Cathedral Shrine of Our Lady of Guadalupe. He resides in Dallas with his wife of 32 years, Mely, and four children.