Our team reaches far beyond the names you see below. As we move forward with this initiative, we will be including more and more of the community members that truly make up our team here on this page.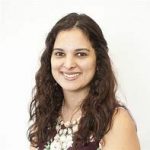 Christine is from Ponce Puerto Rico and has earned a Master of Public Health Degree in Biostatistics from Columbia University in New York. She has also spent 10 years as an educator in the Cristo Rey Network 
Through Community Does It, Ms. Román is excited to combine all her experiences as a Latina woman, daughter, sister, wife, mom, educator, life coach, statistician, business consultant, and researcher to bring a community together that continues to be forgotten to help them realize and develop the skills and wisdom they already possess to lead the change they want to see in their communities.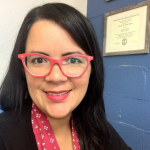 Director of the Educational & Family Support Program
Johanne has a Master's Degree in Counseling and Guidance. She is certified as a Mentor Life Coach to be able to guide people who need additional support in decision-making and in Perinatal Psychology.All of this gives me the opportunity to offer a complete accompaniment service that I can offer at Community Does It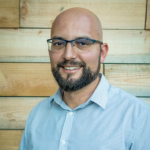 Development & Communications Director
Joseph is from Pleasant Grove and has been an educator for 6 years, teaching a number of rigorous theology classes to upper classmen at Cristo Rey Dallas. He has coached, mentored, and been a cheerleader for his students. His tireless advocacy for his students translates well into the work he does with this organization. Previously he went around the globe doing missionary work (most notably in Ireland) and is excited to begin this new chapter with Community Does It.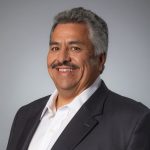 Raul is the owner of Marcer Construction, Dallas mainstay restaurants Las Ranitas and Los Sapitos and recognized commercial real estate entrepreneur, he is also a founding Board Member of Cristo Rey Dallas. In addition, Raúl served as a trustee for the Catholic Foundation of Dallas for six years, supports various initiatives that provide educational and advancement opportunities for Hispanic youth, and is a member of Cathedral Shrine of Our Lady of Guadalupe. He resides in Dallas with his wife of 32 years, Mely, and four children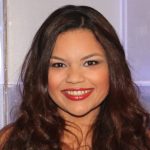 Prisma joined MoneyGram International in August 2021 as part of the Social Impact team. She was the Director of Capacity Building at Social Venture Partners Dallas from July 2017 to July 2021. Prisma worked at The Concilio, a Dallas nonprofit, as a Program Director. She also previously worked as a Fundraising Consultant with Changing Our World, Inc. based in New York, NY. Prisma is the Scholarship Coordinator for the Notre Dame Alumni Club of Dallas and serves as the Vice-Chair for the Hispanic Alumni of Notre Dame Board. In 2020, Prisma joined the board of directors for the Refugee Services of Texas. She loves traveling and spending time outdoors with her dogs. She resides in Pleasant Grove (Dallas, TX), where she was born and raised.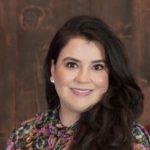 Community Resource Officer
Magdalena is from Tamaulipas, Mexico and ran a successful business for over 8 years. She worked with an entrepreneur that brought investors from Mexico to the city of Dallas which gave her the opportunity to work with different members of the Hispanic Chamber of Commerce and conducted a project with the Consulate of Mexico in Dallas and in New York City. Working for a charter school district for 4 years allowed her to see the needs in the community, preparing her for the wonderful opportunity of working with Community Does It.