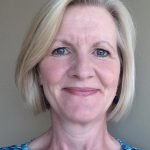 Denise Lynn is a retired Human Resources executive with experience in multiple industries and geographies. Between 2016 and 2017 she acted as interim Senior Vice President – People for Virgin Atlantic Airways Inc. in the U.K., supporting the CEO through a restructuring of the senior leadership team. From 2014 to 2016, she was Senior Vice President, Global Human Resources at S. C. Johnson & Johnson; Sons, a family-owned, global manufacturer and marketer of high-quality consumer products based in Racine, WI. Ms. Lynn was named Senior Vice President, People at American Airlines Inc. during the airline's bankruptcy restructuring in 2012. 
Reporting directly to the CEO, she was responsible for all aspects of Human Resources, including renegotiating the union collective bargaining agreements, streamlining the company's management structure, replacing traditional pension plans and health benefits with competitive programs, development of a new executive compensation structure, preparation for the people aspects of the merger with US Airways, and distribution of new equity to American's 65,000 employees upon emergence from bankruptcy. She left American Airlines when the merger closed in December 2013, after twenty-five years of progression through Finance and HR. 
Ms. Lynn volunteers with several Dallas-area non-profits, including Cristo Rey Dallas, Ronald McDonald House, DFW Rescue Me and the Dallas Arboretum. She and her husband Danny live in Dallas and have two grown sons. Ms. Lynn has a BSc in Economics from the University of Bath and she lived and worked in the U.K. before moving to Texas in 1988.