Community Does It is a non-profit organization that applies Community-Based Participatory Action Research methods (CBPAR) and grassroots organizing principles to engage and empower members of marginalized populations in Dallas to co-lead initiatives to bring equitable access to quality public health in their own communities.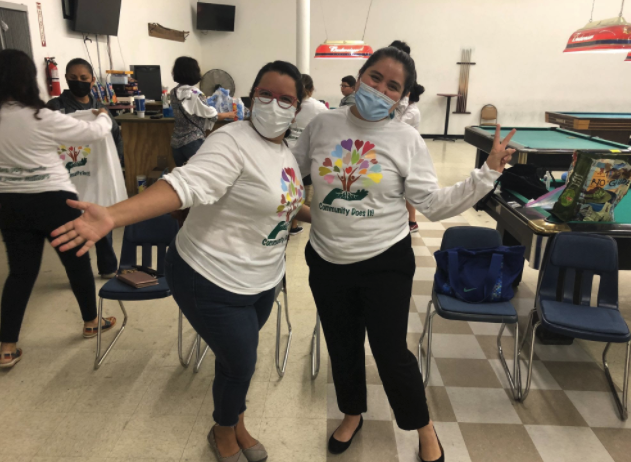 For the community by the community
Through the application of CBPAR methods, this initiative was conceived from the gathering of community members from the 75217 zip code to understand a common interest in improving the public health of their community. During this process we learned that community members had long desired a mental health center for their children and teens.
Those that participated in the focus groups mentioned feeling helpless when it came to knowing how to best help their children's mental health needs, however, in giving them the space to speak and think, these same parents came up with a truly innovative idea for a mental health center. They agreed that the center should not only provide counseling services, but also educational support, emotional support and a network of resources for them as parents to feel equipped in helping their children. "It takes a village" was a common phrase in referring to raising children, and they saw how to create this "village" of support that would empower them and their fellow community members. Our focus group moms repeatedly expressed the need to be helped in knowing how to care for themselves as women, so that they would be able to better care for their children and for the wider community, as pillars of the community. The involvement of these inspiring and altruistic women thus far is only the beginning of the collaboration that this initiative will need from them at every step moving forward. Together we strive to create a community that gives them the peace of mind of knowing that their children are safe. 
Thus, from these community parents we learned not only about the barriers in utilizing mental health services but more importantly the hopes of the community in what they envisioned going forward. These brave parents are the source of and the reason for this initiative.
We do not serve statistics but people. However, data helps us understand the many challenges Southeast Dallas families face in raising tomorrow's future. We seek, together with them, to reverse these trends for a future that they can proudly see become a reality.
Southeast Dallas Poverty Rate
Violent Crime Rate compared to national average
of juvenile referrals are due to mental health issues.