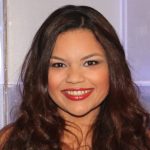 Prisma grew up in and continues to reside in Pleasant Grove and is a proud graduate of Spruce High School. 
Prisma joined MoneyGram International in August 2021 as part of the Social Impact team and was previously the Director of Capacity Building at Social Venture Partners Dallas from July 2017 to July 2021. She has also worked at The Concilio, a Dallas nonprofit, as a Program Director and previously worked as a fundraising consultant with Changing Our World, Inc. based in New York, NY.
Prisma earned her Master of Science in Entrepreneurship as well as a Bachelor of Science degree in Science-Business with a minor in Latino Studies from the University of Notre Dame. Prisma has completed a Certificate in Nonprofit Management through CNM Connect and a Certificate of Nonprofit Leadership from Southern Methodist University. Most recently, she completed a Certificate in Social Impact Strategy from the University of Pennsylvania. 
Prisma is also the Scholarship Coordinator for the Notre Dame Alumni Club of Dallas and serves as the Vice-Chair for the Hispanic Alumni of Notre Dame Board. In 2020, Prisma joined the board of directors for the Refugee Services of Texas.
She loves traveling and spending time outdoors with her dogs.